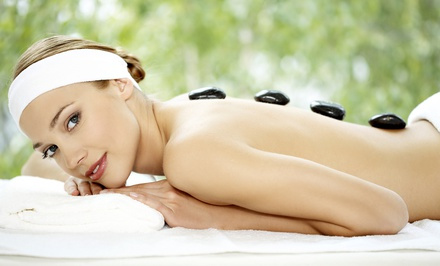 Welcome!
Microdermabrasion, microneedling, or specialized facials and organic skin care, on your wish list? Learn about the latest breakthroughs in medical body improvement procedures like these and more by former Los Angeles, CA based licensed Esthetician Michele Garris.
Botox in Pittsburgh has never been more convenient! In our partnership with Bellissimo Plastic Surgery Center, we offer Botox and filler on Thursdays of every month. We provide expert injectors and fair pricing for Botox that is administered at the fullest strength allowable by the manufacturer.

Skin care and body improvement tips, info on diamond-tip microdermabrasion, and the latest medical beauty treatments. Best of all, Pittsburgh Esthetician Michele will be able to answer your personal emails about any skin care questions that you may have. Think of Michele as your best friend in the Pittsburgh skin care biz!

2020 Update: We are now offering Eminence Organic Skin Care body treatments, including detox wraps, Hungarian mud treatments and sugar scrubs!
Upcoming topics include:
Chemical Peel in Pittsburgh - What type is best for me?
What to expect when I have my first Facial treatment?
Microchanneling in Pittsburgh - Is it affordable?
What are the benefits of Microdermabrasion Facials?



Pittsburgh Diamond Glow Dermalinfusion
Pittsburgh Botox Experts - Microdermabrasion - Microchannelling Scar Removal
Facials in Pittsburgh with Eminence Organic Skin Care
Spray Tanning in Pittsburgh